Contact us on +61 7 3348 4151 for a cleaning quote today so we can meet your requirements.
Cleaning Services Pty Ltd
Frequently Asked Questions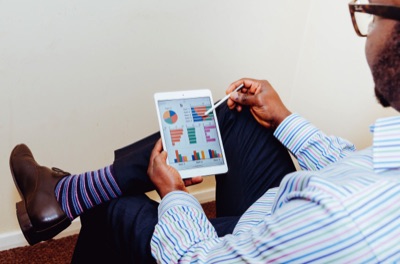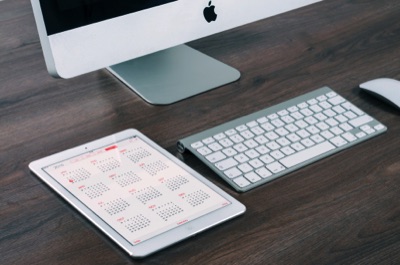 Why should I pay a commercial cleaning company if I can get my own staff to do the cleaning?
Using a professional cleaning company in Brisbane who come with the proper frequency ensures that your premises are kept in a hygienic condition. This not only presents a good appearance of your business but can also minimise sick days. Staff can become resentful if asked to clean during their hours as they do not feel it is something covered in their job description. During working hours your staff should be fully focused on working on building your business. If Staff perform cleaning outside of office hours, they are rarely trained in commercial cleaning and you may not be getting the quality of cleaning that you could, if you used a designated cleaning company.
I've dealt with a lot of cleaning companies before and none of them were much good. What makes you any different?
Our business is owned and operated. If you have a problem you can speak to one of the people in charge. We have had some of our clients since we started the business in 1996. We're happy to provide you with a list of references and encourage you to speak to our customers. We're very proud of our company and work hard to maintain our reputation. We are all about providing quality commercial cleaning in the long term.
Are your staff directly employed by you or do you use subcontract staff or subcontractors?
All our cleaning staff are permanent and are paid under the national award for cleaning. Cleaning is hard work and can often be a thankless job but, by ensuring our staff are correctly paid with all entitlements we can offer stability and long term employment. We think this is vital to providing consistent office cleaning quality.
Are your staff supervised?
All staff are trained and supervised. Regular communication with staff is important not only in maintaining standards but also in making staff feel valued and part of a team. For the day-to-day management of staff and responsibility to ensure a consistently high quality cleaning service we put in place a site supervisor who is your main point of contact.
Do you use the same cleaner on our premises?
Yes we do. You will have the same cleaner all the time, barring holidays or illness. This gives you the consistency you would be looking for in an office cleaning company.
I don't see any point in using a blue chip quality cleaning company. Why should I use one?
Clean premises speak volumes about the type of business you are, to your clients, your suppliers and to your staff. Most people only notice the office cleaning when it is not being done well. Our aim is to take the cleaning out of your hands - let us worry about it. After all, that's what you paying us to do.
I'd like to use your company but I've had assurance from other contractors who haven't delivered. How can I feel confident in your services?
If after checking our references you are still not sure, then we're happy to take a reasonable period of probation.
Do you offer 'Green services?
We've always been enthusiastic about the environment management strategies and are happy to participate in clients recycling programs. We do a thorough site survey prior to commencement of work and plan the most efficient route through the premises and ensure that we use the minimum number of lights whilst working at night. We use only Diversey chemicals in super concentrates to minimise any shipping and handling. They are premier cleaning products with excellent support and low irritation rates. We are sceptical of companies offering full cleaning services with only microfibre cloths and water as water is not as effective as chemicals and does not have any antibacterial properties. Likewise companies who offer only 'natural' chemicals as part of their service. Natural products can be just as poisonous and toxic as many man-made products.
We have a fully integrated OHS plan which works in conjunction with our Quality Plan. We conduct an initial site audit to identify hazards and then conduct routine inspections. Our OHS plan is under continual review. We have never had a Workcover claim and are very proud of that fact.
We are fully insured by workcover and have public and product liability of up to $20,000,000.
How do I know the standards will be maintained?
As owner operators the buck stops with us. If you have a problem we want to know so that we can get it fixed. We ensure staff are correctly trained and regularly supervised. We provide only top quality and reliable equipment and ensure that it is maintained regularly. We provide quality cleaning products and re-stock routinely. We regularly poll our clients to ensure that the cleaning is meeting their expectations.
Do you provide any other services?
We can help with carpet shampooing, window cleaning, and supply of requisites such as toilet paper and soap etc. We can also help with organizing minor maintenance such as electrical and plumbing work. We will source and quote for track off mats, anti-static mats as well as wash room accessories such as soap dispensers and micromists. We can help with pest control, computer cleaning and, grout cleaning. If it's a property or office maintenance issue ask us - we'll see what we can do to help.
How soon can you start if we want to go with Bluestar Cleaning Services?
If you are ready for us, we can start within 48 hours of you awarding us the work.
Do you do one off cleans?
We don't typically do one off cleans. For our regular clients we do provide one off services. However, we usually don't do a one off service for someone who does not have a regular cleaning service with us. We prefer to concentrate our efforts and ensure our regular clients are happy.
Why do you do cleaning quotes?
Every business is different and we have to take into account a number of factors, for example we look at size of the job, the carpets (if it is black carpet it will need to be vacuumed twice), any high areas, kitchen bench surfaces, etc. We want to ensure that we do the best job possible for your office cleaning and we need to check the effort and resources required and quote accordingly.
In Brisbane CBD what Commercial cleaning services do you offer?
Bluestar Cleaning can satisfy all your commercial cleaning needs. From basic office cleaning, cleaning your computers, high-pressure cleaning, carpet cleaning and many more services. Check out our different cleaning options.